Achieving employee engagement is often a goal that employers strive for, but strategies are easily misaligned when the role of internal communications is underestimated.
When asking yourself how to engage employees, the role of internal communications is too often perceived as an afterthought and is rarely allocated as a high priority in employee engagement plans. However, poor internal communications can have extensive and far-reaching consequences, which is why establishing a strong communications strategy should be at the heart of you employee engagement plans.
What is internal communication?
Internal communication is more than simply providing your employees with a platform to have a conversation on. It's about explaining the bigger picture and facilitating open two-way communication across the entirety of your organisation.
The aim of internal communication should be to make employees feel that they know and understand the inner workings of your organisation, can easily communicate with the greater team and that they are a true insider. This is achieved through communicating company performance, providing collaboration tools, translating strategies, and facilitating two-way conversation.
How internal communications impacts employee engagement
The impacts of internal communications on employee engagement are far-reaching. According to a recent study, 60% of companies don't have a long-term internal communications strategy in place, with just 12% of those that do taking the time to measure its success. The study also found that only 17% of employees believe that their line managers are effective communicators, with 51% reporting their line manager's poor communication skills as a barrier to success. This type of poor communication combines to create a workforce who feel uninformed and detached from their employer.
To achieve great internal communications, managers should strive to foster open, two-way interaction between employees and leadership teams, to share important information and show employees that they are a valued part of the company. Internal communications should be clear, concise and transparent, and employees should feel willing and able to approach management with any problems, questions or ideas that they might have.
This type of openly communicative environment works to create a culture of collaboration and inclusivity, that shows employees how much they mean to a company, and that their voices are valued. Nourishing a culture that focuses on transparent communication, will serve to support your employee engagement efforts.
Driving employee engagement with internal communications
The role of internal communications as one of the key drivers of employee engagement is clear – without open two-way communication between management and employees, increased employee engagement cannot be realised. To help you to achieve this open communication, utilise the four building blocks below to guide your internal communications plans, and underpin you employee engagement efforts.
Communicate performance
Providing your team with an insight into how the company is performing, as a whole, is key to your engagement efforts. Making a conscious effort to share these insights and explain exactly how they impact the company, is a great way to show employees that they are part of an inner circle, and provide them with a better understanding of the running of a business as a whole.
These types of internal communications can be delivered across a range of media, from organisation-wide meetings, to an email. It can also help to utilise solutions, such as an internal communications platform, to provide company-wide updates in one place where all employees have access and can interact with the information.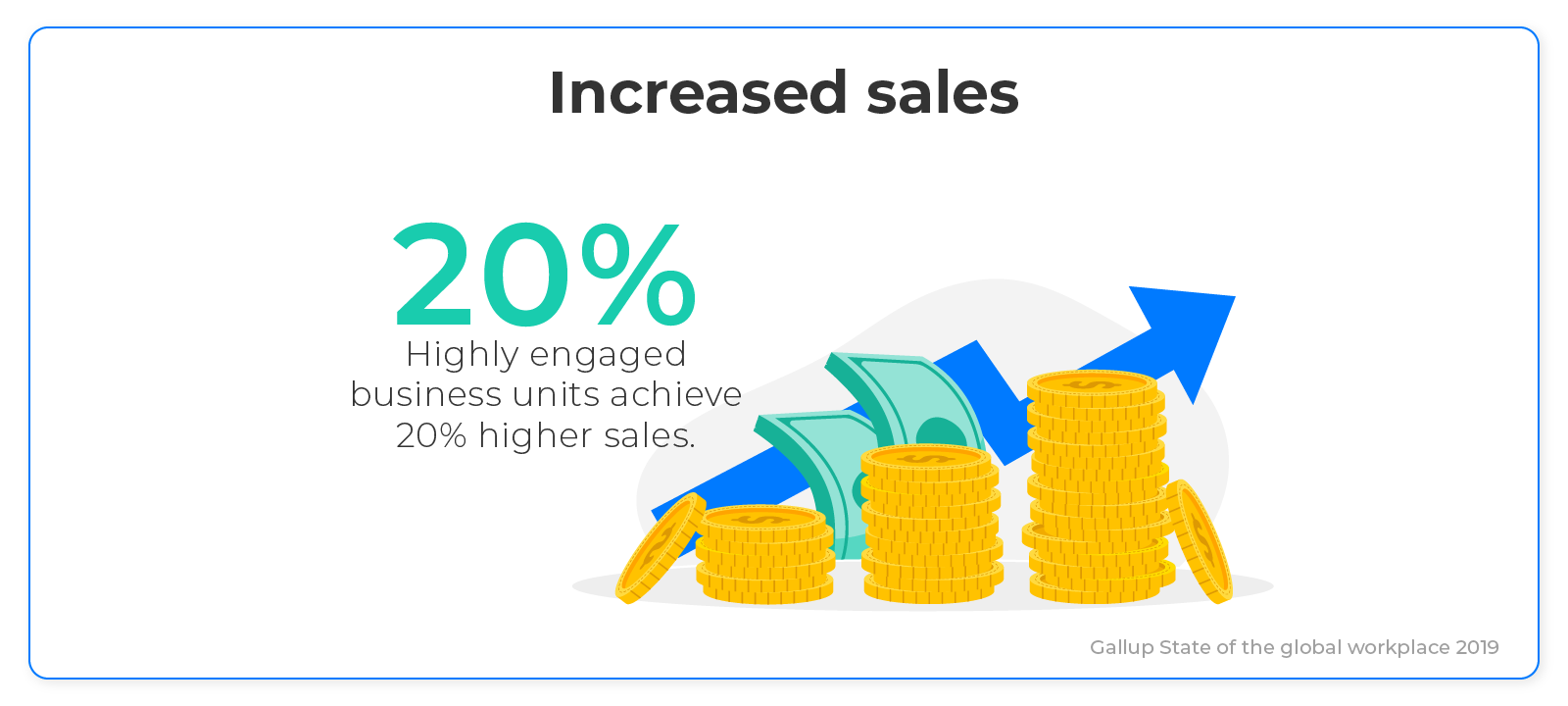 Encourage collaboration
Collaboration is key to realising a high-performing and engaged workforce. To encourage this type of behaviour, it is essential that you provide employees with the facilities to communicate with other individuals and teams within your organisation.
This might mean investing in an intranet to provide employees with a shared space to communicate, organise meetings and share knowledge. An internal communications solution provides employees with a simple and effective way to better communicate with the greater team, and will underpin your employee engagement strategy.
Translate strategies
Communicating strategies isn't always the simplest of tasks, with the language used often complex and difficult to understand. It is essential that you translate your company strategies into easily digestible ideas, that make sense to your team.
These larger scale changes and plans are often better communicated through company-wide meetings, where a two-way dialogue and employee voice can be encouraged, to provide employees with a clear and extensive understanding of company direction, to avoid confusion down the line.
Facilitate conversation
Employees need to understand that their voices matter, and that communication doesn't just flow from management down, with no possibility of a two-way conversation. It's important that employees feel their voice and opinion is valued and considered when it comes to decision making and company direction.
This type of open two-way communication can be achieved with the introduction of an employee engagement app to help create a dialogue between employees and management. A successful app will provide employees with several communication channels, from a social space to surveys, allowing management to obtain a clear picture of their team's engagement levels and identify any key ideas or constructive criticism. It is essential that these are taken into consideration, and that action is taken where relevant, to show that it is not simply an empty initiative put in place to tick a box, but a genuine strategy to improve communications.
The importance of internal communications
The truth of the matter is that if you don't communicate with your staff and give them a voice, then you simply won't engage them. Implementing strategies and solutions to better communicate with your workforce will serve to underpin your employee engagement efforts, fostering a more committed and productive team.
Industry leaders are increasingly turning to employee engagement solutions and platforms to improve their company's internal communications. Implementing software that actively supports and encourages your team to communicate, and allows you to share important company updates on a dynamic and interactive interface, will provide you and your employees with the tools that you need to improve company communications, and increase engagement levels.